Click on the course code on the left to start this course in the English language.
The WOSD 'SCUBA Diving Introduction' (W_INTRO) is the perfect opportunity to discover what it's like to breathe underwater and be weightless.
During this introduction you will dive in open water, under the supervision of a professional diving instructor, to a maximum diving depth of 12 meters.
After successfully completing this introduction you will receive the WOSD certificate 'SCUBA diving introduction'.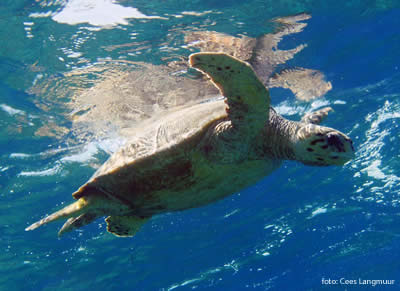 Klik links op de cursuscode om met deze opleiding in de Nederlandse taal te beginnen.
De WOSD 'SCUBA duikintroductie' (W_INTRO) is de perfecte mogelijkheid om te ontdekken hoe het is om onderwater te ademen en om gewichtsloos te zijn.
Tijdens tijdens deze introductie gaat u in het buitenwater, onder begeleiding van een professionele duikinstructeur, duiken tot een maximale duikdiepte van 12 meter.
Na het met goed gevolg afleggen van deze introductie ontvangt u het WOSD brevet 'SCUBA duikintroductie'.